Conbrio participates in local and global communities. Over the years Conbrio principal Bill Bancroft has participated in activities and on the boards of numerous Dallas professional, social service and church organizations.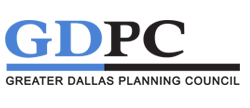 Greater Dallas Planning Council:
Bill currently serves on the board of the Greater Dallas Planning Council. He guided the planning council in writing a new strategic plan which puts the organization on course to become a more important participant in building the future for the greater Dallas area. He has served on the boards of the International Forum of Visual Practitioners and the D-FW Chapter of the Association for Strategic Planning.

Honduras Threads:
In the global community, Bill works extensively with both Honduras Threads and the FUNED microlending organization. The Honduras Threads organization helps women in five embroidery co-ops outside the Honduran capital city of Tegucigalpa, providing technical assistance and teaching business and technical skills.