What do you want out of work? Out of life? Money? Power? Health? Play? Status? Popularity? Dare I ask…love? How about all seven? Would be sweet to have all seven, wouldn't it?
So how. How to get them all.

The path forward is different for everyone. That's what I've found as executive coach to individuals and teams.
If you're younger, I've found you've generally achieved success through outstanding technical ability. But now you're being challenged to lead and no one at the professional school you graduated from, the company you're working at, or the organization you're volunteering for has taught you how to take the next steps to manage and lead. Much less balance your life with work.
If you're in mid-life, mid-career you're already pretty successful. But no one has led you to discover the behavior tics holding you back. You don't know what to stop doing and what to do more of to drive constructive actions in those you lead. To be a better mentor, to put forth a clearer vision, to help others think in new ways. And you may not like your job at all.
If an injury or other circumstances have prematurely ended your career or you're retiring, you've already achieved a lot. But you're stumped figuring out what to do with the rest of your life. Happiness in a new life looks like a far off, even unattainable, goal. You don't know how to take stock of where you are, how to make multiple, plausible plans, how to test options or figure out what's best.
To find the path forward regardless of where you find yourself, will require you to change. And you'll change only if it's in your best interest as defined by your values. "People change when what they truly value is threatened," says Marshall Goldsmith in his book What Got You Here Won't Get You There.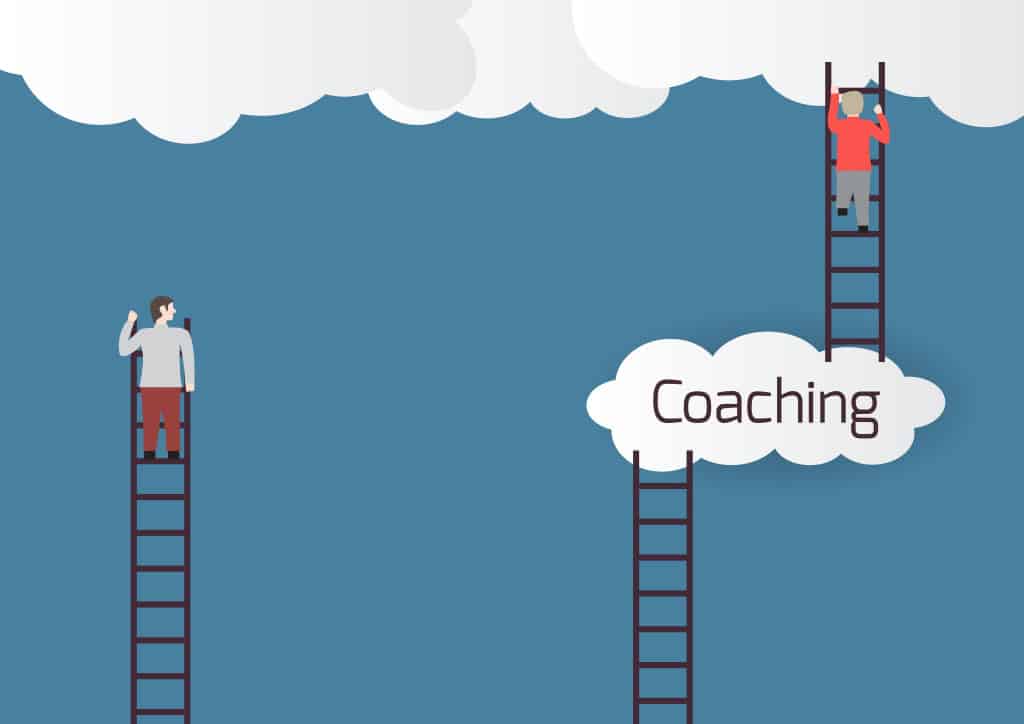 So how do you figure it out? Some people go it alone. Others reach out. Enter the Sherpa, the executive coach. Coaches work with coachees who are younger, in mid-career and those moving on to the next stage of work and life. As of 2012, there were approximately 47,500 coaches worldwide, a 2018 study in the academic journal The Leadership Quarterly found. No doubt there are many more today as coaching is more popular than ever.
Executive coaches come in all flavors and backgrounds. Some work with coachees climbing the ladder to develop leadership potential. Others with those figuring out a career and life direction. Others work across the board. Executive coaches borrow from both consulting at one end of the spectrum and therapy on the other end, a 2009 Harvard Business Review study found.
From consulting, coaches advise leaders on business matters, become involved in management goal setting and are paid for by the company. From therapy, coaches ask the right questions, help coachees tackle difficult issues at work and at home and focus on individual behavior change. Between the two ends of the spectrum, coaches help coachees focus on the future, foster individual performance and help coachees discover their own path, says the HBR study.
My experience in coaching people at all stages is consistent with what the studies show. Coaching works for some and not others.Bill Bancroft
I worked with George (not his real name) who asked his boss for a coach in order to become more successful at his job. I watched him in meetings and with his direct reports. I used a 360-degree assessment to see what his leadership strengths and weaknesses were. Together and with his boss, we distilled all the information to articulate his three top strengths and three areas for improvement.
Then together and with his boss, we wrote a plan for improvement. I met with George twice a month for a year. We talked. He committed. We talked some more. And he committed again. But he didn't follow through on his commitments. He didn't change. Something I learned a long time ago in working with the rural poor in Bolivia to help them change the way they raised sheep: You can't help people who can't or won't help themselves. George couldn't.
What got in his way? He had a way of doing things. And although his boss wanted to see him change, at the end of the day, there would be no penalty if he didn't change. And he knew it.
The 2009 HBR study found coaching is unsuccessful when executives have severe behavioral problems, when they are unwilling to look inward or have fundamentally different values than the organization they're working for. Behavioral challenges include narcissism, deep resentment, sense of resignation and low self-esteem. Also, coaching fails when executives are unwilling to go down the path of increased self-awareness. Chronic blamers, too, and those with victim mentalities or ironclad belief systems make for bad coachees.
Here's the flip side. Success in coaching comes where the coachee really wants to learn. He or she wants to become more self-aware. He expects a positive outcome and when the coaching involves an organization, so does his supervisor. She is willing to read, to ask questions, to talk through real problems and try out solutions. Then work with the feedback to try again.
Tim (not his real name), for example, who I coached for six months was struggling at work to gain respect for his contributions. The lack of respect translated into a paycheck well below what his peers were making. Tim came to me without his boss' knowledge. So I used an assessment of behaviors known as the DISC profile to start. And the plan for change was his alone.
In the initial coaching sessions, I asked what his values were. He hadn't articulated them before. A couple of weeks later he came back with six. And what he was dealing with at work was inconsistent with nearly all of them. Did he change? Not right away. But a few months later, over lunch, he was proud to inform me he had been approached by another company for a much better job. He was preparing his resume and he was going to shop it around at other companies, too. Coaching for him worked out.
Challenges where coaching generally works from the 2009 HBR study: Helping coachees develop a better understanding of the dynamics and requirements of a situation, learn to adjust their behavior so that it's still authentic and consistent with their values. Helping high performing executives acquire new insights, skills and capabilities that quickly improve on-the-job effectiveness. Helping coachees establish a vision for their professional lives and a strategy for executing on current challenges.
What should you look for in seeking an executive coach? The right match between coach and coachee in order to engender trust is paramount. Experience in coaching in a similar setting. A clear methodology. Also, interviewing skills. And ability to use a 360-degree feedback instrument. Interestingly, outcome studies from the academic world do not cite certification as critical, according to The Leadership Quarterly. In the HBR study, 29 percent of coaches said certification in a proven coaching method is important.
The coaching industry is still a work in progress.
Related Topics:
Barking at the Troops: Leaders and Communication
Leaders and Character: Know thyself
Getting Past Loggerheads

Related Case Studies:
Austin Industries
KWA Transitional Leadership
Global 15 Law Firm