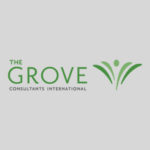 The Grove Consultants International:  The Grove is a process consulting firm based in San Francisco, Calif., that teams with organizations and communities to achieve results through effective collaboration. It has pioneered the use of graphic techniques that stimulate participation, focus big-picture thinking, enhance group memory and win commitment. Conbrio Principal Bill Bancroft is an Associate of The Grove. He and Laurie Durnell, head of the Grove's consulting practice, team to serve Conbrio clients. Laurie has 15 years experience in organizational consulting, team development and management. A seasoned graphic facilitator and trainer, she has designed and delivered programs incorporating Grove Storymaps™ and experience-based training for many corporations and public-benefit organizations. Laurie received a master's degree in business from Simmons Graduate School of Management, with an emphasis on organizational development, and a bachelor's degree in conservation of natural resources from the University of California, Berkeley.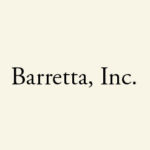 Barretta, Inc.:  Conbrio teams with owner Nick Barretta. Nick has deep experience in all the elements essential to building a collaborative organization. Nick was a corporate vice president and officer at EDS, the chief of staff to former CEO Les Alberthal and the architect of organizational change from 1987 to 1996 as the company grew from 12,000 employees and $750 million in sales to 145,000 employees and $17.5 billion in sales. In his role, he twice wrote EDS's long-term strategic plan, and conceived and implemented programs to better leadership, improve the organization's structure and make changes to the organization to align it for success. In addition, Nick had worldwide responsibility for the Human Resources Department. He also supervised all of EDS's services to manufacturing companies, the equivalent of running a large business. In addition, Nick is experienced in working with smaller companies, serving as a consultant and a board member. He has coached CEOs and other senior executives.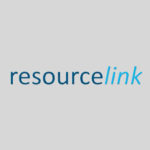 Resource Link:  Resource Link is an association of trained and experienced professionals who come together as a team to coach clients in attaining their corporate, professional and personal goals. The firm helps business executives, entrepreneurs, sales people and professionals clarify their vision, eliminate personal roadblocks, implement action plans and achieve success, which includes having a balanced life. Lori Link, founder and president, is a member of some Conbrio client service teams. She is a Professional Certified Coach, Certified Behavioral Coach and Certified Retirement Coach with 20 years serving companies including UPS, Hunt Petroleum, Apex Capital, NFP, Citigroup Auto-Financing, MBNA, Corporate Express, Paymentech, Sterling Commerce, 1st Choice Lenders, Texas Instruments, Global One, Pier 1, Thompson & Knight, The Rouse Company, Crosstex, Benchmark Consulting International, Nexen, Inc., and a host of small and medium-sized businesses. She has a bachelor's degree in psychology from the State University College of Oswego in New York.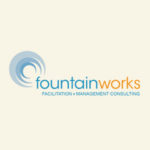 Fountainworks:  Fountainworks specializes in market research in the government and not-for-profit sectors. It's known for its leading-edge approaches, including CitizenConnect™, a qualitative research and analysis tool, which is seen as the 'next generation' to focus groups. Warren Miller, Fountainworks founder and president, teams with Conbrio on projects. Warren leads large-scale community forums.  He has worked extensively with local, state and federal government agencies, nonprofit organizations and schools to develop deeper and more accurate insights about their citizens and stakeholders and translate those insights into organizational strategies and the development and marketing of services. He was Policy Director to former North Carolina Governor Jim Hunt, where he helped manage the development and implementation of the Governor's policy agenda. He also served as the Governor's liaison to North Carolina's nonprofit community.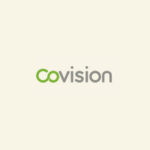 Covision:  Since 1985, Covision has helped clients increase the effectiveness of important meetings and the implementation of projects managed by dispersed teams … through interactive communication technologies and processes which accelerate feedback cycles. Lenny Lind, Covision president and senior consultant, is on Conbio teams. He is a pioneer in the field of technology-assisted group process – for many years focusing on face-to-face meetings, and more recently adding support for dispersed executive teams and project teams. Since 1992, he has led Covision through 3,000 client meetings and guided the company through many stages of innovation and growth. He is also the co-author of the best selling book, Facilitator's Guide to Group Decision-Making, 1996.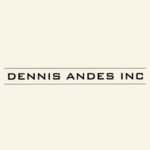 Dennis Andes Inc.:  Dennis Andes Inc. is a full service creative design firm and graphic art studio. In business over 35 years, Dennis Andes Inc. creates original two and three dimensional designs, presentations and production materials. Dennis Andes Inc. is a member of the Conbrio client service team.